Applegarth Academy is a part of the Fischer Family Trust Apex Project, a longstanding collaborative and adaptive project to explore how to improve early literacy success in the first years of primary school. On May 7th, 2021, the Ofsted Chief Inspector, Amanda Spielman, visited the school to see the work in action, as follow up to a previous meeting with Mike Fischer in 2019. Mike Sheridan, Chief Inspector for London, also attended.
Applegarth is one of the consistently highest performing schools in the UK. It has been turned around by a staff team led by executive head teacher, John Halliwell. A similar 'turn around' trajectory can be observed in several schools that have been taken over by the STEP Academy Trust.
On the day we undertook a Learning Walk in which we observed a Success for All (SfA) reading lesson in each year group, some with higher and some with weaker ability groups. This was followed up by an in depth discussion with John and middle leaders at the school, considering what works to reduce the number of children experiencing avoidable early literacy failure by four or fivefold, as Applegarth has done.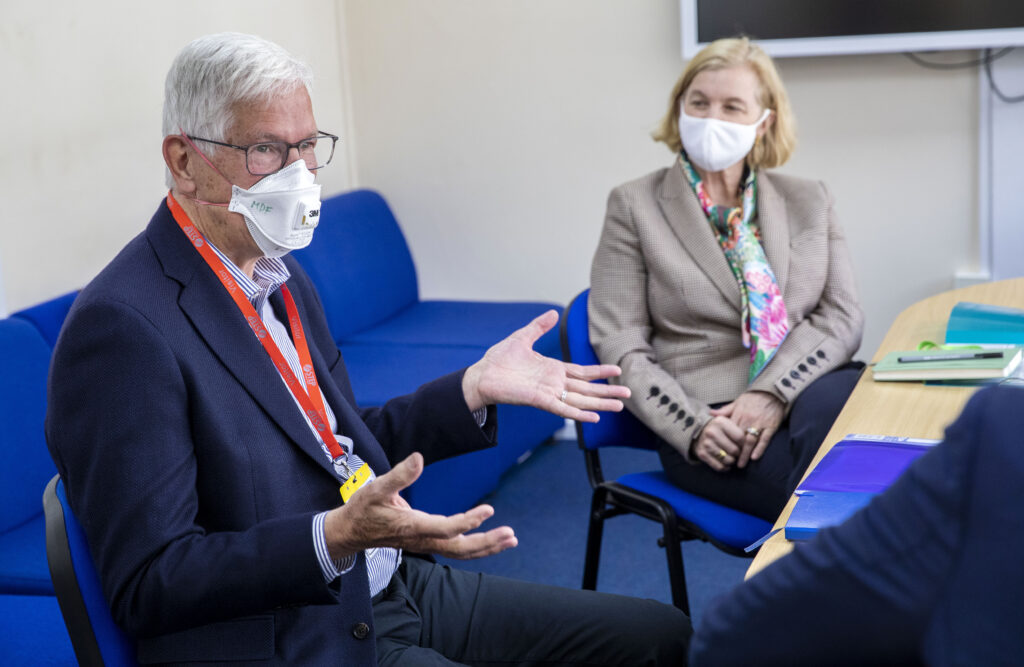 The challenge of school improvement is how do you maintain the gain, and provide robust and sustainable platform that develops teacher talent. In our observations we noted consistency of SfA teaching across the school including consistent use of questioning, structured talk in pairs, 'huddling' in a group, selecting children to speak at random with use of lolly sticks, and sentence starters. This lent a fast pace to lessons, with children absolutely clear what they were doing. Cooperative learning behaviours modeled in SfA lessons are implemented with integrity across the curriculum.
SfA is one initiative at Applegarth. The others that were mentioned, such as Thrive and P4C are congruent. These are high-quality initiatives that promote what we know about the neuroscience of learning, particularly prioritizing feelings of emotional safety for children alongside communication skills and self-confidence, in order for pupils to be calm and enquiring. By considering the pupil experience and thinking about pace and confidence, the school has become a model for success.